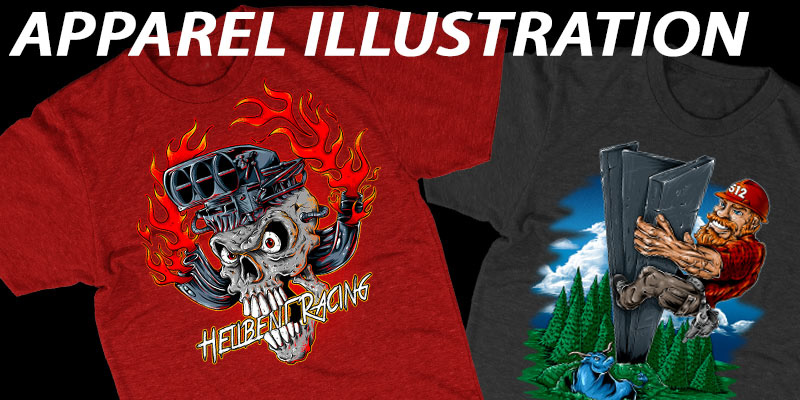 Over 20 Years experience in the screen print industry. Bold, colourful illustrations that look great on screen and on press. From 1 color to full colour illustrations, great for apparel, vehicle wraps, products, murals and more. If your just starting out with your brand, or if your a busy shop needing fast turnaround to keep up to the high demands, give us a call today!
Full Colour Illustrations from $325 USD
1 Colour Illustrations from $150 USD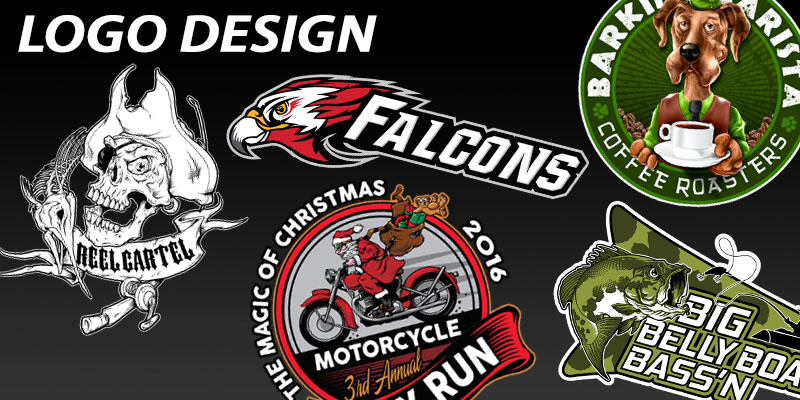 Have your brand stand out from your competition with a logo designed by Ae Illustration. Custom logo, no templates used, to show the world your unique vision or product. Final logo provided in the most popular formats so you can use on whatever application you need to promote your business.
Logos from $150 USD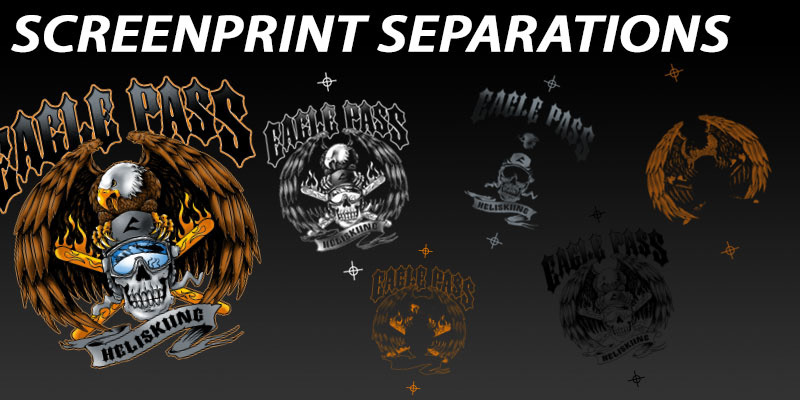 Colour Separations for Screen printing. Received a design that seems to complex to print? Can't keep up to the demand? Let us help, from simple spot colour to 8 colour simulated process designs, we can supply you with colour separations that will be ready to output to film.
Separations $15 USD per color
Great for sell sheets, show your clients how their logo or artwork will look on a variety of products before you produce them! Make changes to color, logo placement, etc. before you even place the order, save countless dollars avoiding costly errors. Production friendly, show the supplier exactly what you want.
Contact for pricing